Yes, you read it right, "Pem ern to, fogoff!". In Minionese, it means "We love you, Customers!"

As crazy as they may sound, the mascots of Universal Pictures are intelligible role models carrying a univocal message on Customer Experience for all of us. Let's see what we can learn from these yellow childlike creatures.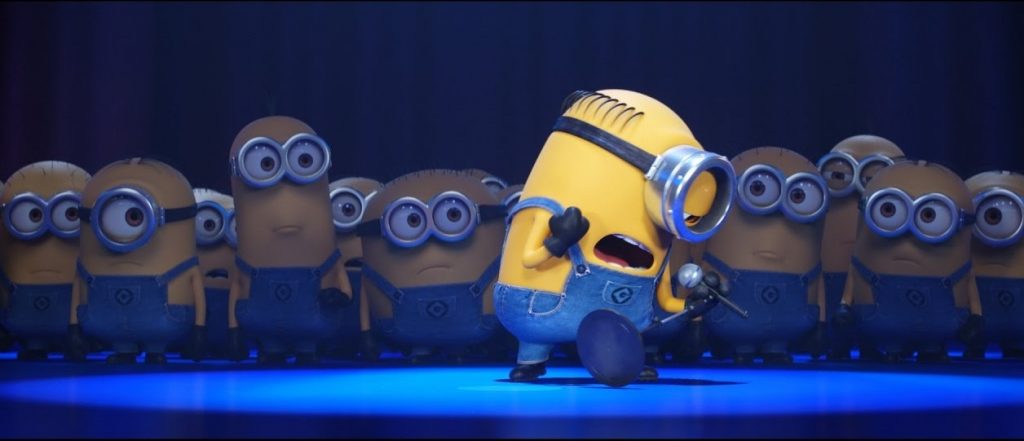 Here are the 5 key take away from minions:
Pem nama onegut (We are Interesting) : Minions are lovable, adorable & naughty. They are naturally interesting and that's why we are interested in them. Don't sound dull and boring to your customers. Yes, it drives nuts to say "Welcome to XXX, how can I help you today!" a few hundred times a day, but that customer is hearing that for the first time today. So better be interesting, if you don't want to die working or loose dying. Make yourself interesting to your customers, they like real interactions, not tutored scripts.
Download 7 Acts of Customer Centric Professional
Pem hut kapee pul ta despicable abaqi (We seek out & serve the despicable master) : Minions are on a mission, a mission to serve their master, even if the master is despicable. Ask a lad in customer service, he would say all customers are despicable :-)The spirit to serve the customers wholeheartedly, whether they are despicable or not, is the spirit of minions. If you want your customers to be loyal to you, you better be loyal to them first. Align your actions to their needs. Even their unreasonable needs mature as worthy assets in long term.
Pem linda pik pin (We get it done) : Minions get things done. They never get easy projects. But they are die hard fans of results. They get things done and don't stop till the mission goal is reached. It sounds like they don't plan much. Well, when things don't work out, we feel the same way about our own planning. Ya, only so much can be planned. Always remember, things won't go as planned and we need a reserve of energy to iron out issues during execution.
Pem nama courageous (We are courageous) : As small as they are, and as childish or awkward they may appear, minions are one heck of a brave tribe. They sound confident when they talk and they don't shy away from saying it. Be courageous and confident in front of the customers, even when you or your organization has screwed up big time. Show the courage and confidence that you can fix it. Don't be timid.
Pem nama ta ham ta dogjay (We are the brand & the message): Minions are the brand and they are the message. We don't understand word of what they talk, but we all quite understand, enjoy watching & listening to them. They carry a message and that message is clear. That's why Universal Pictures & now Comcast uses them as their mascot. Remember, as employees, we are the mascots of our brand and we are the message. It's not the merchandise or brand standards that give identity to your brand. It's you, the employees and your spirit.