Troubleshooter Vs Problem Solver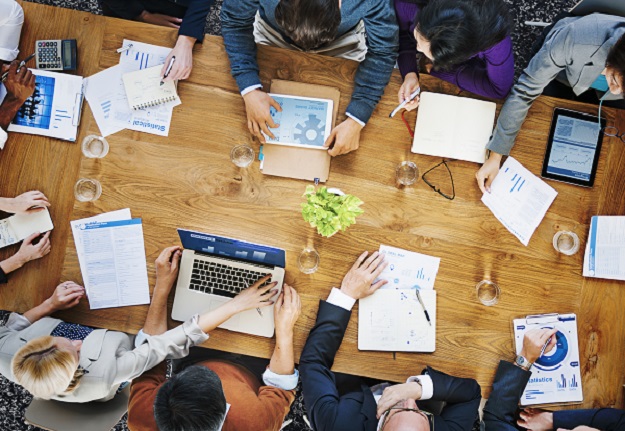 Arun was a Regional Head for Channel Expansion & Relationship for a white goods manufacturer. This year he received an award for outstanding performance for a record appointment of new channel partners (distributors and retailers) in a region that was considered as a weak territory for the company. The CEO said that this was a recognition of his problem solving skills.
It all started last year with the company setting an ambitious target to expand its network. In the first 2 quarters, there wasn't much break through in the channel appointment. Management decided to move Arun from another region to drive this goal. Arun is known as a messiah in the company. Whether it is revenue, market share growth, network expansion, new product penetration, he is known for miraculous improvements. He could turn deserts into oases. His patrons say he's very systematic and focused. While his critics claim he micromanages things. Nonetheless, as predicted, within the remaining 2 quarters of the FY, Arun swiftly throttled the appointment of dealers and distributors, thereby exceeding the original annual target set, which at the end of 2nd quarter looked un-accomplishable. Management's aspiration was nothing more than achieving half the annual target set in the beginning of the year, with only 2 quarters in hand. So messiah proved his metal again!
Drop us a line to know more and we'll get back to you soon.
What did Arun do differently?
He put a progress tracker in place
He broke the partner appointment process into various milestones
He ensured there is a daily review of all district appointment managers against the milestones.
In the reviews, he will dig deeper and deeper into cases where there was doubt of closure.
He personally spoke to prospective distributors and even visited a few in person
He increased the local media advertisements calling for partners to join.
Though all this might sound very intrusive, the fact is he got it done!
All is not rosy about Arun. There is one minor problem in our Messiah. Whenever he is done and moves to another role or area, all the old problems crop up again. Arun used to take pride in this, that once he leaves things fall flat. He was sure this is a way to let the management realize his value.
Was Arun really a good problem solver? Or is he a trouble-shooter?
| Trouble-shooter | Problem Solver |
| --- | --- |
| Always fixing the performance is his/her goal | Defines what is really the problem to be solved |
| Provides short term fixes | Identifies the root causes of the problem |
| Focuses on improvement in output | Validates system level root causes with facts or data |
| Doesn't openly share insights & only emphasizes on prognosis | Shares his/her findings & insights with others |
| Works in silos & uses his charisma as a leverage | Engages the stakeholders on ground to provide eradicate the problem permanently |
| Usually gives quick fixes as such solutions give results faster | Puts permanent solutions that are sustainable |
| Cadence is limited to his tenure | Create cadence to sustain the improved state beyond him |
| Keeps his team in suspense, fear & pressure | Makes it a Team Oriented Problem Solving (TOPS) approach |
---
I will allow you to decide where Arun fits better.
After all, he never examined why this territory had low network penetration? What is the perception of existing and prospective channel partners about the brand? Are existing channel partners profitable and satisfied? Is channel partner attrition a problem? What is it that the competitors are doing differently than us? What is the deficiency of channel management team in this region?
At best, he is a good mercenary.
More importantly, not everyone who gets things done are problem solvers. Simply put, true Problem Solvers leave everything a little better for others than they found it!