How to measure the ROI and effectiveness of Learning Programs?
Many learning interventions, whether they are simple training programs or complex workshops involving multiple touchpoints, fall short of getting sufficient endorsement from business leaders. There can be several reasons & those might vary case to case, but one of the biggest issues with learning engagements is lack of data and supporting analytics to back the effectiveness of intervention.
Most large enterprises allocate more than 25% of the enterprise's L&D budget for Technical skills development employees and partners (field sales & service), that is, annual technical training spend per employee (including hidden costs) varies anywhere between INR50,000 to INR4,00,000 depending on nature of business (technical or non-technical).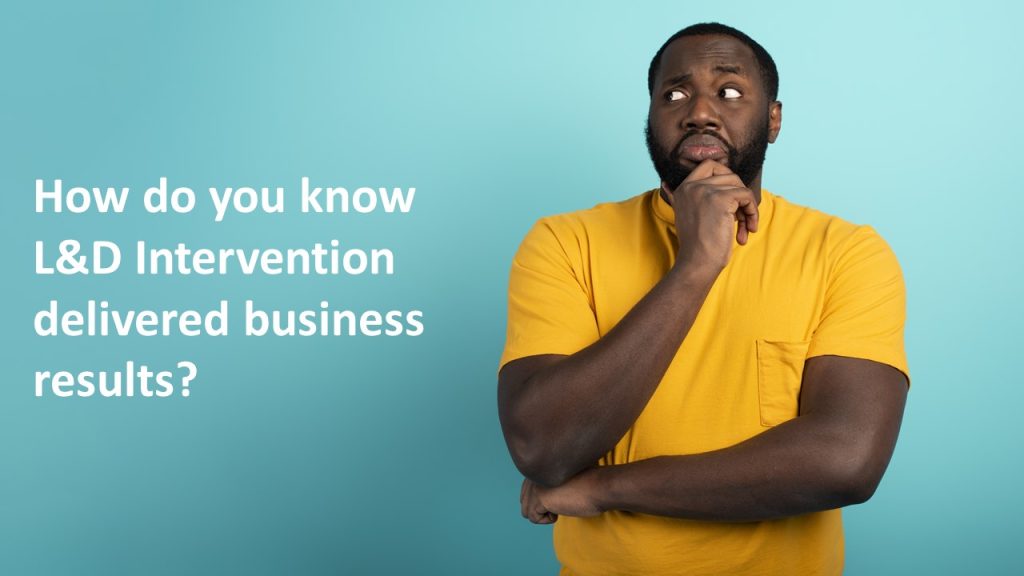 Usually technical skills have a high direct impact on top line performance and customer's perception about brand, product & service quality. Luckily, they are also one of the easiest candidates to assess ROI.
Some of the common questions that business leaders ask are:
How has the intervention helped in meeting business priorities? & How to isolate the effect of training?
What is the Return on Investment (ROI) on L&D Interventions?
How to measure the effectiveness of a training program?
What is the retention of knowledge after a few months of interventions?
Are we doing the right type of interventions? Should we design our interventions differently?
To this means, L&D leaders stumble on the following:
Link Learning Goals to Business Goals?
What to measure? How to analyze
How to measure effectiveness in the field?
How to differentiate between evaluating the learning interventions and the participants?
Kirk Patrick model for evaluating L&D interventions is a popular go-to technique for this program:
Kirk Patrick Model Level 1 – Measure Reaction – Gather training feedback
Kirk Patrick Model Level 2 – Learning – Evaluate participant knowledge and skills through post training assessment
Kirk Patrick Model Level 3 – Behaviors – New skills that participant gaining in training that is being used in field
Kirk Patrick Model Level 4 – Results or effectiveness – Business results directly relatable to the learning intervention
Obviously, all of them have their own pros and cons.

It is not possible to measure at Kirk Patrick Model L4 for all interventions and not necessary too.

As we live in a digital-data world, it lends itself to applying innovative methods and techniques to perform deep analysis and gain insights about the effectiveness of learning interventions and it improve learner's engagement.
Here are few technology & analytics driven techniques:
Learning Pulse measurement
Descriptive Analytics & EDA to identify adoption issues
Reaction & Feedback Analytics
Verbatim Analytics using NLP models
A/B Testing Experiment design
Behavioral Analytics
Analytics on sustenance
Diagnostic Analytics
Performance Modelling
Predictive Modelling learning
AR based learning assessments
Learning Analytics Online Course
And key steps to assessing ROI for L&D interventions are as follows:
Decision on evaluation method across learning life cycle (training design, during & after training)
Collecting Post-Training Data
Isolating the Effects of Training
Computing Monetary Value (Tangible, Preventive, etc) of training results
Computing Learning Cost
ROI Computation
Using a structured and well-thought through approach, L&D effectiveness and ROI can be improved drastically.
Drop us a line to know more and we'll get back to you soon.